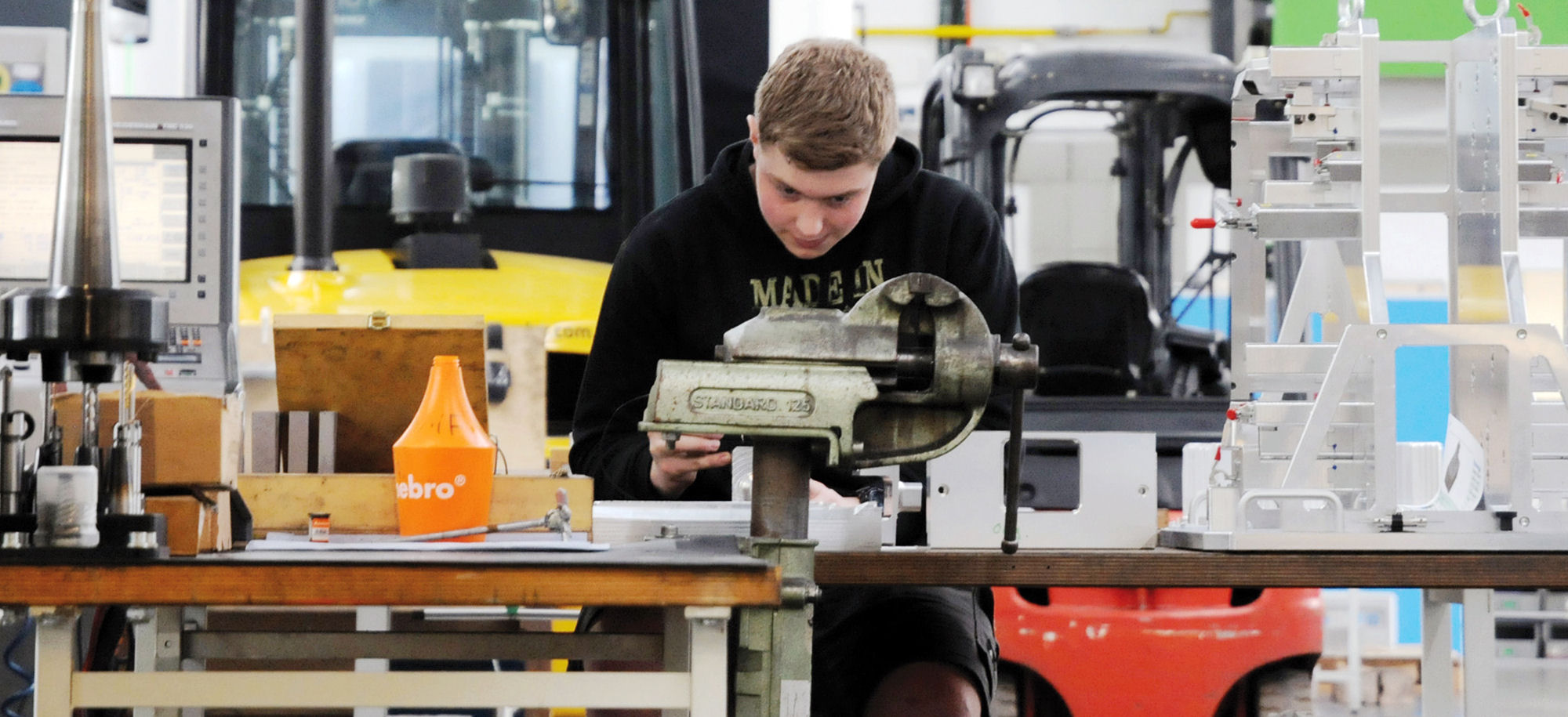 Career

We face our responsibility as specialised company. Since 2007 we have actively approached the lack of skilled labour in Germany. We train precision engineers – discipline: tool making – and process mechanics for plastics and rubber engineering. These careers normally require a training period of 3 ½ years.
Precision Mechanic – discipline: tool making

The main tasks are building high quality appliances, moulds and tools according to construction drawings (CAD), sketches and models in digital format.
Precision engineers work in the fields of manufacturing and maintenance of machinery, appliances, systems and equipment as well as with products of the stamping, cutting and forming technology and in the areas of device and mould making technology. Raising awareness for quality also plays an important role during the training period.
The responsible chamber for this qualified job is the Handwerkskammer München und Oberbayern (Chamber of Crafts Munich and Upper Bavaria). The vocational school is located in Bad Aibling and Traunstein.
Process Mechanic for plastics and rubber technology

The plastics processing industry is characterised by remarkable dynamics in the development of machinery, tools and materials. Process mechanics produce moulds, building components as well as semi-finished plastic products of all kinds or fibre composites out of polymeric materials or rubber to meet the requested requirements. They process and prepare plastics. Furthermore, they process plastics and semi-finished plastic products by applying standard processing techniques.
For the manufacturing process they set-up, program, operate and maintain the high-tech machinery. Process mechanics have been trained in production management, they optimise production processes and are involved in the development of the product and the manufacturing process. Controlling the product quality is also part of their duties. The vocational school is located in Wasserburg.
An abstract of the most important training content from the official job description document:

Planning and operating of workflows, checking and evaluating of the results

Application of standards and guidelines to ensure product quality

Contribute to the aim of continuous improvement of workflows in the company

Measuring and testing of mechanical and physical parameters

Production of work pieces and components using manual and mechanical manufacturing processes

Development and optimisation of programs

Operation of numerically controlled machines, devices or equipment (CNC technology)

Assembling, dismantling and putting into operation of machinery, devices, appliances, systems and equipment, including control and regulating equipment

Customer briefings

Carrying out of maintenance work as well as troubleshooting

Maintenance of machinery, devices, appliances, systems and equipment, including control and regulating equipment